Orphée | L'Amour | Eurydice
Christoph Willibald Gluck / Zbigniew Wolny
18.02.22 > 20.03.22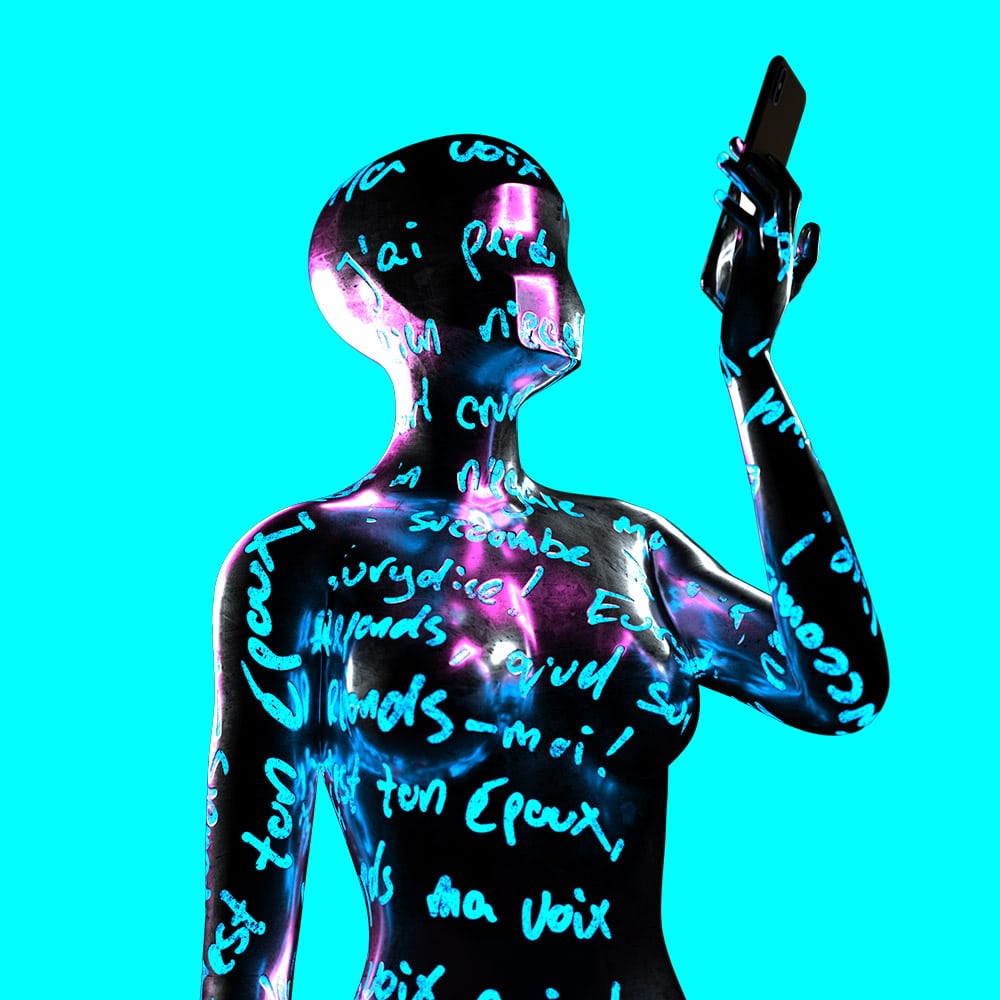 What does love look like today? Inspired by Christoph Willibald Gluck's opera Orphée et Eurydice, opera maker Robin Coops and VR pioneer Avinash Changa investigate in a three-part opera experience.
Love in times of virtual reality
In this version of the myth, Orpheus and Eurydice are not separated by death, but by a fate that affects many present-day relationships: the lovers have lost each other. They no longer communicate directly with each other, only via text message with L'Amour, the personification of love, who also no longer knows how to properly fulfill their role as mediator.
Three different experiences
With theater and VR technology, Coops and Changa let the audience experience three different perspectives: that of Orpheus, Eurydice and L'Amour. These take shape in three short performances, which can be experienced both separately and combined. Gluck's music is translated by the Dutch-Polish composer Zbigniew Wolny into an intimate and richly varied arrangement for tenor, guitar and electronics.
Collaborating in talent development
Dutch National Opera, Nederlandse Reisopera and Opera Zuid consider it an important part of their mission to enable artistic opera talent to develop further. The three houses are deploying their resources and experience for a long-term collaborative program aimed at talent development in the Dutch opera and music theater sector.
Annual co-production
The tangible result of the collaboration will be an annual co-production, which will tour nationally. Orphee | L'Amour | Eurydice is the second co-production. In 2021 the three companies collaborated on the (online) opera L'elisir d'amore. Talent development is not limited to singers, however: the three companies note a great need for development opportunities for young theater makers, composers and artistic teams within opera.
Orphée | L'Amour | Eurydice is a collaboration project between the Nederlandse Reisopera, Dutch National Opera and Opera Zuid in the field of talent development, in co-production with WeMakeVR and M31 Foundation.
This project was (partly) made possible with financial support from Fonds 21 and the Prins Bernhard Cultuurfonds.
Thanks to:
Twenthe Airport Event Location, Bird Productions Foundation, International Film Festival Rotterdam and Vera Goetzee.